Affiliate Marketing For You!
This is a complete beginners introduction to affiliate marketing.
I have worked in affiliate marketing for many years, so I tend  to take basics for granted.
I hope you can follow!
What is affiliate marketing?
Affiliate marketing is a referral arrangement where an online retailer (the merchant or advertiser) pays you (the website publisher) a commission when a user (your website visitor) purchases a product from your referral link.
Got that?
Maybe it's better in a picture….
Consider a very simple real world example.
A customer walks into a travel agents to book a flight.
The travel agent is the affiliate (you).
The customer is your website visitor.
The store is your website.
The airline (BA) is the merchant.
The customers books a flight and British Airways pays you a commission.
Got it? Great!
What kind of products and services are typically sold with affiliate marketing?
Basically anything that's sold online!
I have been involved in the travel sector so typical products would be hotel bookings, flights, tours, insurance, travel accessories etc.
The products do not have to be physical of course. They can be training courses, e-books, subscriptions etc.
Really popular areas include technology, gadgets, healthcare, wellness, fashion, finance, pets, self improvement, dating, sport, leisure and a whole lot more.
If you want ideas then go take a look on Amazon at the categories.
Will the customer buy the product from my site?
No. Not in affiliate marketing.  If you sold directly on your site then you'd be classed as a merchant. You'd also need to take web payments and things would become way more complicated!
What happens in affiliate marketing is the unique links on your site are tracked, so you are credited with any sales on the merchant's site.
How does the tracking actually work?
I don't want to get too bogged down in the technical stuff here because affiliate marketing is really open to anyone, even technophobes and this is suppose to be a beginners guide!
Basically it works by placing a tracking cookie on your visitor's computer or device. This along with your unique link ensures any sales are tracked.
Now here is the clever part!
Some cookies will actually last for up to 90 days. In this case, if the visitor doesn't buy the first time, it doesn't matter. Even if they go directly back to the merchant (within 90 days, in this instance) then any sales will still be accredited back to you.
It's starting to sound a little complicated!
It really isn't. I promise you. Just hear me out!
When you sign up for any affiliate network (or a merchant directly) you will be provided with a unique link to the merchant site. They might be links to specific products on the merchant site or just one generic link to their home page.
All you have to do is copy and paste this link into your site!
It really is as simple as that. Honest.
Now it's starting to sound too easy.
Why isn't everyone doing this and making a whole bunch of money?
Now we come to the not so easy part.
The hardest part of making money from affiliate marketing is getting actual traffic to your site.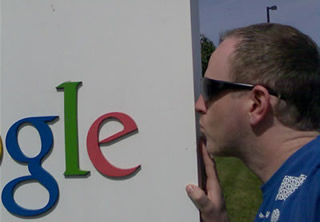 When I say traffic, I really mean targeted traffic.
This is why you should be looking at working within a small niche.
I'll give you an example.
You could run a travel blog that's not specifically about one country, city or travel style. Just a generic 'Ant's World Travel Tips Website'.
You might get a whole bunch of traffic because you wrote about the Great Wall of China. Your affiliate links are targeted to people looking for cheap flights but your visitors only found your site because they googled 'Can I see the Great Wall from space?'.
They might be interested in visiting China but they are not particularly targeted. They could just be curious about the Great Wall and have no intention of ever going!
If someone had arrived at the same page having googled 'Cheap flights to Beijing' then you'd have a targeted visitor and a motivated buyer.
You can see how people have arrived at your site from Google and other search engines from within your web logs. I'd recommend signing up to Google Analytics too.
This is very important if you want to succeed in selling online!
Deep breath Ant!
Sorry, I am getting a little bogged down in detail here. It's only because of the importance of targeted traffic. A website might get a million hits a day but if it's not targeted you might as well get none!
I think this is why so many people struggle with making sales online.
Learn from my mistakes.
Think niche subjects.
Think targeted visitors.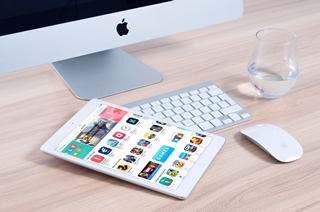 To sum up
Affiliate marketing has been around for almost as long at the internet itself. It's not going away either. It's provided me with an income and a reason to get out of bed for well over a decade.
The beauty is that it can run on autopilot e.g. passive income!
You can literally earn money 24/7.
You could even take a six month trip and it's still out there providing you with income.
But it's not easy.
It takes dedication and hard work.
I am not convinced luck has anything to do with it despite being told how lucky I am.
See you on next the post.